Order FREE Standards-Based Materials and Download Guides & Tests
XCEL knows that teachers possess the power to enlighten students. We also know that any worthwhile effort requires commitment and resources. That's why we're glad to offer you FREE educational booklets and downloadable teacher's guides and pre/post tests.
Aunt Sarah and the Amazing Power: An Energy Safety Tale
GRADES K-2
This beautifully illustrated storybook tells a charming tale of three lovable kittens and their Aunt Sarah, while introducing the benefits of electricity and natural gas in the home. Covers lightning safety, outlet safety, fallen power lines, and gas leak recognition and response. Includes activity pages.
La tía Sara y las energía asombrosa: una historia de energía y seguridad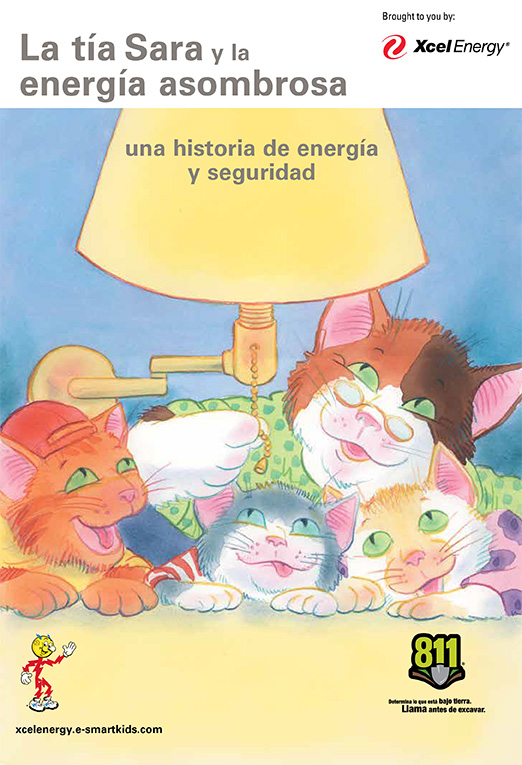 Electrical & Natural Gas Safety World
GRADES 3-6
This engaging activity book helps teach mandated science concepts while reinforcing electrical and gas safety messages. Covers circuits, conductors and insulators, states of matter, energy resources, indoor and outdoor safety, and electric and gas emergency response procedures.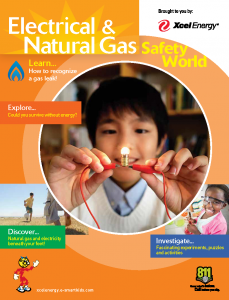 Mundo de seguridad de la electricidad
y el gas natural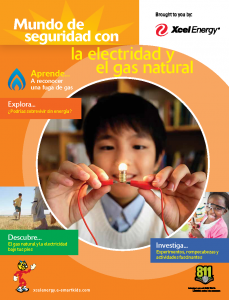 The Shocking Truth About Electrical
& Natural Gas Safety
GRADES 4-6
This outstanding discovery workbook inspires student interest in electrical and natural gas safety through real-life scenarios and stories. Covers circuits, conductors and insulators, and natural gas leak response. Students learn to recognize and correct potential hazards and prevent accidents.